Robin Lander Brinkley
After studying marketing at The University of Warwick, Robin returned to Hampshire and began his career in a full-service agency in April 2001.
After three years of part-time study whilst working, he was awarded a Masters Degree in marketing from The University of Portsmouth Business School and, after discovering a talent for PR and media relations, joined the Chartered Institute of Public Relations.
Robin founded Maxwell Communications in 2005 and since then has created and implemented strategic and measurable marketing and PR plans and award-winning campaigns for individuals, businesses, charities, public services and international corporations based in Hampshire, London and across the South East.
Clients have included those in education (from Primary to Higher Education), fashion and beauty, franchising, hospitality and leisure (including hotels and restaurants), international trade, manufacturing, media, professional services (such as law and accountancy), property and trade services, public health, third sector organisations and charities.
In 2011, Robin was named the CIPR's first ever 'Best Freelance Practitioner' at its national Excellence Awards. After being shortlisted and then interviewed by a panel of industry experts, he beat entries from across the UK in recognition of his innovative approach to work and subsequent achievements.
Three years later, he was awarded in the 'Business Personality and Achievement of the Year' category of The News Business Excellence Awards.
'Robin Lander Brinkley started his freelance career aged just 26 and has strategically developed a strong portfolio of clients across the public, private and third sectors from his Portsmouth base. The judges were particularly impressed by his passion for being a freelancer, creativity and his real focus on results and return on investment for his clients. He takes a very modern, multi-disciplinary approach to communications and is constantly learning new techniques for his clients.'
CIPR Excellence Awards 2011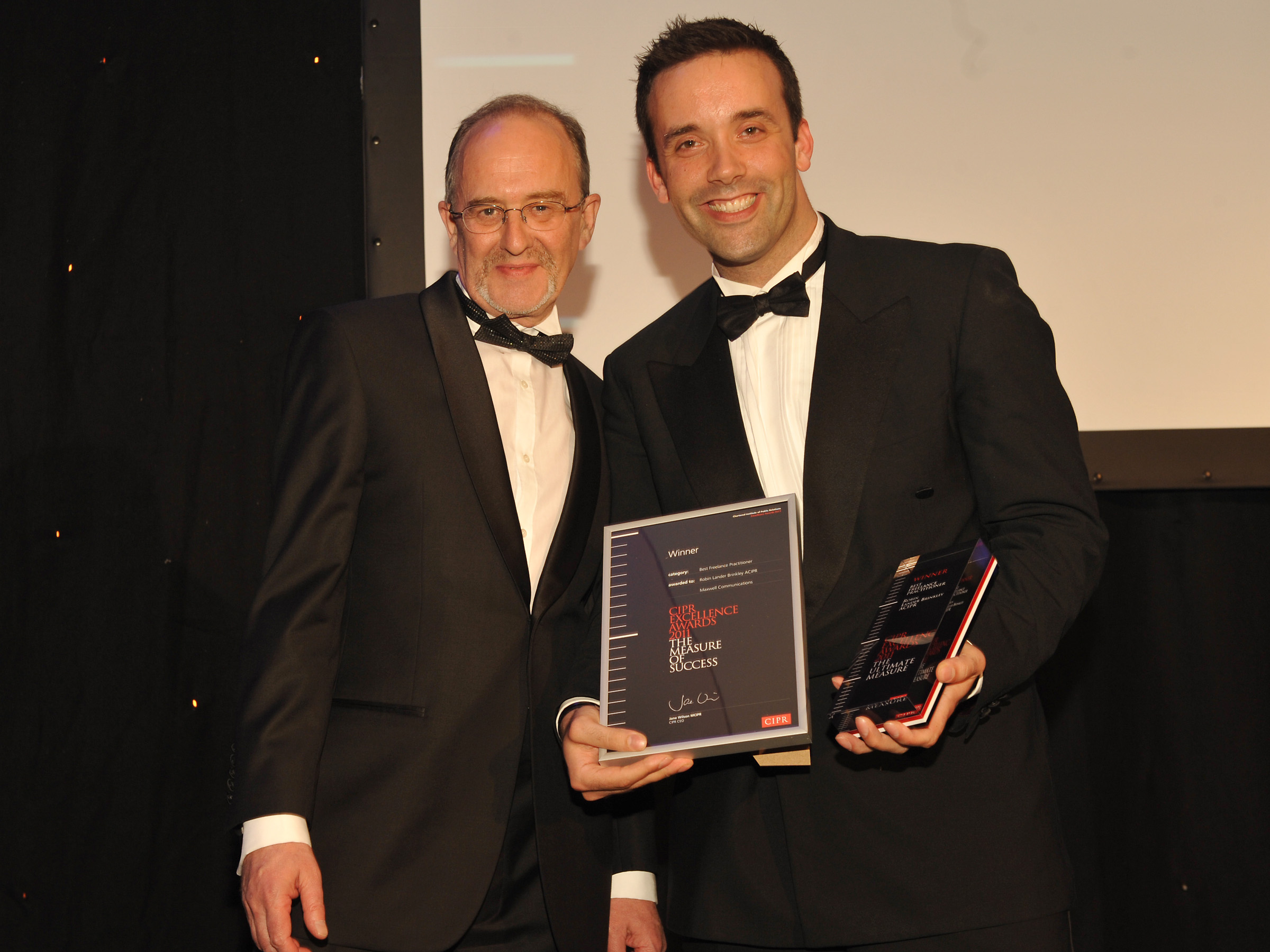 'Winning a CIPR Excellence Award can be considered the ultimate achievement in the PR profession and worthy of the warmest of congratulations. These awards are the most demanding in the industry and set the benchmark for best practice.'
Jane Wilson, CIPR CEO

View Robin's LinkedIn profile